If you have a wonderful product to sell or a valuable service to offer, you need to communicate this information effectively to your customer in clear and precise language.  Have you ever felt that you know what you want to say but you are unable to express yourself in good English?
Are you planning to publish your scientific research, but are concerned your manuscript does not meet the journal's expectations for written English?
Are you troubled about the awkwardness in the structure of your writing?  Or perhaps you only need a quick grammar check?
_______________________________________________
Every piece of work is checked by at least two editors.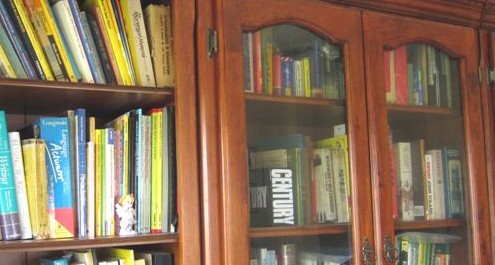 For the impact you wish to create
The impact you wish to create in a business letter, product brochure or your website can be let down by poorly written English. This will inadvertently give an unfavourable impression to your customer just when you need to present your best face.
The research paper that you submit to a journal faces rejection if the referees assigned to review your manuscript cannot fully understand your results or follow your arguments.
Here is where ShoreaWord Editorial Services can help.
Whatever your document
Whether your English document is a one-page business letter or your entire company annual report, we can edit it, re-draft it and re-write it in perfect English.  If your document is of a technical nature, an editor with science background will be assigned to it.   ShoreaWord can edit your technical manuscript for publication in a scientific journal.  We also translate Malay texts into English.
Confidentiality of your document is assured.  We never discuss our editing work with anyone other than our client.
We do more than proof-read.  We edit for style.
At its most basic, proof-reading involves correcting spelling and punctuation mistakes, besides obvious typing errors.  Some proof-readers go on to correct grammatical errors in tenses, verb-subject agreement, and so forth.  On the other hand, ShoreaWord's editors are concerned with more than just the mechanics of writing. They take on the added responsibility of checking the writing for clarity and language flow.  Parts of the text may be re-structured and words substituted so that the intended emphases and ideas are communicated.
Yes, we also proof-read.  If the document is already well-written to begin with, then the work that is left would essentially be proof-reading.  We do receive materials for a quick final check before they go into print or on the website.  In such instances, our rates are reduced accordingly.
And we write.
Send us short notes on what you want to say and we will flesh out those notes in a style appropriate to the subject.  Give us in point form what you have in mind and we will expand them into an effective text, whether it is a speech, webpage, brochure or letter.
Send us your draft
Email us the text of your draft document (or a portion of it, e.g. one page) and we shall send you, free and without obligation*, a sampling of the re-written version, a cost quotation and an indication of how soon the work can be completed.
If you feel undeservedly disadvantaged because you lack proficiency in English, contact us at info@shoreaword.com.
We promise Quality Editing and Writing at Affordable Rates.
*Applicable to new clients. See our Terms of Service.